Gerald Ford once said, "The American Dream does not come to those who fall asleep." Indeed, the dream of a better life and a comfortable retirement is uniquely American, and it must be fiercely guarded and protected. As we've learned from past economic downturns, no one is immune from hard times. As Americans, we've always soldiered through and found a way to survive and to thrive --- because that's what we do.
Monetary Gold can help secure your hard-earned savings by providing asset protection during economic volatility and growth during economic prosperity. Everyone needs to own gold in the current fiscal climate, and no one should have to pay high commissions to do so. Monetary Gold is here to serve investors, collectors and anyone seeking a more secure American dream --- by offering a full range of precious metals products at fair and competitive prices.
Investment advisors around the world recognize that diversifying your investments is critical to reducing your financial risk and improving the overall
performance of your financial portfolio. With unprecedented, federal spending poised to cripple the economy and ever-rising global debt --- it's important to hold physical assets outside of the extreme volatility of market forces.
Experience
With over 50 years of experience, Monetary Gold specializes in helping investors safeguard their retirement.
Protection
We help you to protect the purchasing power of your retirement dollars, regardless of the political landscape.
Large Selection
We offer a broad range of Gold, Silver and Platinum Government Bullion, as well as, a wide range of Semi-Numismatic U.S. Coins & Foreign Coins.
Workshops
Register for one of our FREE Workshops to gain in-depth knowledge of current economic threats, and to enjoy a FREE consultation with one of our trusted advisors.
Free Shipping
In addition to our free 24/7 client concierge services, we now offer free shipping to all of our new clients.
A+ Rating
Monetary Gold is a BBB accredited business with a consistent A+ rating.

Richard Miller
When we contacted Monetary Gold we didn't know what to expect, high pressure used car type sales. Enter Jeff **, an easy to talk to representative who made the whole process a pleasurable experience. Jeff answered all our questions and explained all our options,(in plain English). There was no pressure and he returned all our calls in a timely manner.

Lori Smith
Monetary Gold's service has been phenomenal. Their responses have been very quick and timely. They've gone the extra mile every single time I have ever needed them to do anything for me. Their investment advice and recommendations are really right on track with everything else that I'm comparing them to. They give me good, accurate information.

Michael Fecko
It is a sincere pleasure to do business with Monetary Gold, and I would heartily recommend them to anyone. Their professionalism, knowledge and experience, and strong client service are second to none. I am fully confident in them. Thank you, Monetary Gold!

Gary Martin
I was aware of all the investment companies. There's one played all the time with a movie star and I also went to Blue Vault. I eventually sent the money from that silver to Monetary Gold and to a person by the name of Eric. Monetary Gold is a good company. My wife was very skeptical about them because a lot of places are open for short periods of time and have only a few number of employees. I looked further into Monetary Gold and they have been around longer than she thought. They have quite a number more of employees than three. Eric is one of them. He was the man who helped me to purchase the numismatic coins. Now, they have a tape that states that they are not investors, but they assist people in investing.

Robert Hugar
Yes, I was pleased with my questions answered politely and with patience. The staff understood my concerns and I felt at ease with their responses. It also helped to have a good rating with the BBB that helped with all of the above. I look forward to my future progress on my investments, down the road. Thank You.

Virgil Hemel
I would recommend Monetary Gold to others. The people were nice on the phone and they weren't pushy. They felt concerned and knew what they were talking about. They were knowledgeable and presented everything in a way that you didn't feel like you had to do it. With Monetary Gold, my retirement is into precious metals and not just sitting in the bank waiting for it to be consumed by the government.
Gary M
I don't easily trust, but the economists verified what Eric ******** told me. He was knowledgeable and patient with me. Honest with me. Andrea was professional and courteous on the phone as we got the order done. I was just upset my money didn't transfer sooner. I have mad a 50% gain on my first transfer of my IRA in three months. I recommend Eric, Andrea and Alison to anyone. They won't disappoint you.
Raymond K
First of all me and my wife want to singular out an outstanding, remarkable, salient and priceless employee named MS ANDREA. She is such an asset to Monetary Gold ... polite, efficient, and knowledgeable so helpful in every way possible regardless of our questions posed to her! I was treated with respect and my inquiries were explained with knowledge and respect - what more can a customer ask for? I recommend without hesitation Monetary Gold,
Lynda M
Courteous and friendly, investment strategist Kevin Hill's knowledge and highly explanatory answers to my questions confirmed my decision to work with him and Monetary Gold. His continuing follow-up communications are highly, highly appreciated and (being somewhat non-trusting of most people), I am truly at ease and comfortable to be working with him. Thank you, Kevin!
Charles A
I was treated fantastic by Di Barker. She was very informative, and gave me the best service I have ever received during the purchase of buying metals. I would recommend Monetary Gold to anyone interested in purchasing metals. Charles A.
Deb B
TRUSTWORTHY was my impression from the very first conversation. Di Barker from Monetary Gold explained all of my buying options thoroughly making sure I clearly understood all of my options. Di was totally professional at all times providing me with excellent ideas on how to advance our portfolio gradually as we could. Di was extremely knowledgeable and I felt we had concierge level service. When my husband finally talked with Di his impression was the same even though he is a doubting Thomas most of the time. With Di's professionalism and patience she helped to relieve my husbands anxiety and we are very happy with the plan that Di came up with. We certainly will recommend Monetary Gold to others.
Clayton F
I have been in contact with Monetary gold via Ms. Di Barker regarding the purchase of precious metal coinage. She has been most helpful in explaining what they do and how to set about using their services. Everything has been spelled out in great detail so that even a novice investor like myself can feel at ease about what I have done. I recognize that there are inherent risks associated with any investment and these were explained to me in detail so that I could make an informed decision. I had several options, depending upon what I wished to achieve and Ms. Barker was most gracious in describing the pros and cons of each in terms of my goals. Based upon my experience to date, I would not hesitate to recommend Monetary gold anyone who wants a good investment with a high level of privacy
Choosing The Right Investment Options
Investment metals all have different attributes, uses, supply and demand triggers, and historic price trends. It's important to understand the financial benefit of holding each metal within the context of the current economy and your financial needs for the future.
Get Started In 3 Easy Steps
Contact a Monetary Gold Specialist
Our highly experienced precious metals specialists can guide you through a simple process of completing the application. Your account will take 48-72 hours to open after processing begins.
Receive and Complete Gold IRA Forms
Once your Gold IRA Forms have been completed, you can add a contribution to your Gold IRA or transfer funds from an existing qualified IRA or 401(k).
Acquire Precious
Metals
Once you have funded your Gold IRA, you will be contacted by your IRA specialist to complete a purchase order (choosing your precious metals) and then transfer the metals to the selected depository.
Request a FREE Investor's Guide
Start today with your FREE retirement kit.  Learn more about protecting your retirement and savings and take action.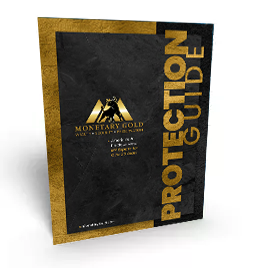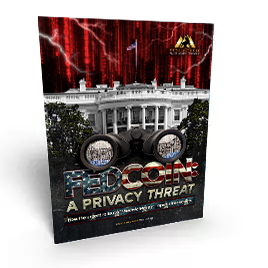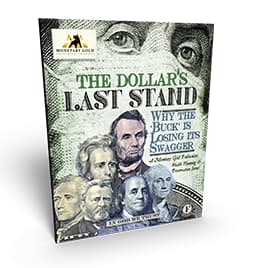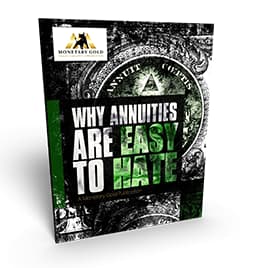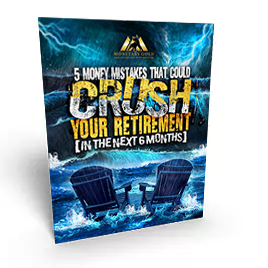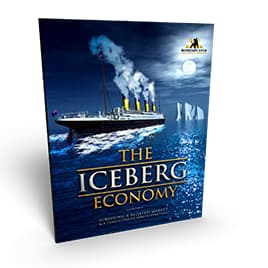 Opt-In Agreement: For your convenience, as you agree when you submit your name, number and email, if we are unable to reach you we may transmit a prerecorded call that allows you to choose when you want to receive your free book & guide or receive market updates.
CONFIDENTIAL AND SECURED. Your information will NEVER be traded or sold.